With more than 15 years of experience in the Triangle market and career sales totaling over $30 million, Judy has the skills necessary to ensure the successful sale of your home.  Judy's background as a top technical sales account manager with Cisco Systems is combined with her real estate sales experience right here in the Triangle.  With her engineering (BSEE) and business background (MBA), Judy brings a differentiated approach.  Judy has unrivaled familiarity with the current and recent inventories of available homes, area trends in valuation and time on the market. This key information is crucial for both buyers and sellers alike.  Paired with her love of decorating, she will work with you to stage your home to sell.
Kathleen puts her dedication, high energy and passion into every aspect of her "get it done" unique work ethic.  Exceeding expectations and a firm believer in a higher standard of accountability, Kathleen draws on her background in new construction to take a proactive approach to each and every situation before a challenge arises. She consistently initiates open lines of communication with all parties to ensure a successful transaction for all involved.  She is 100% focused on accomplishing your real estate goals and fundamental to her business is being authentic and professional, with the utmost integrity.
If you are ready to buy, sell or rent a home, count on Kathleen to exceed your expectations!  She is dedicated to getting clients what they want and will work for you through your entire real estate experience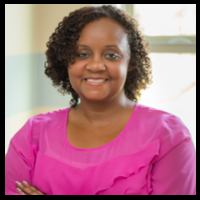 Monti Napier
919-297-2164
monti@pinkpineapplerealty.com
After earning Master's Degrees in Industrial Engineering and Business (MSIE/MBA) from the University of Southern California, Monti spent 20 years in the IT industry. During that time she also began to nurture a love of real estate as an investor. After moving to the Triangle, she decided to expand her love of the real estate industry into a full -time career as a broker. She enjoys putting her two decades of investment experience to use helping clients find or sell property for their homes or investments.
Cindy grew up in Winston-Salem, NC and graduated from NC State University with a degree in Computer Science. Having lived in Raleigh for over 30 years, she has seen the tremendous growth and success in the Triangle area. As a Computer Science major, she understands the value of technology and the power of the internet. She's eager to use this knowledge to help my Sellers, Buyers and Investors achieve their real estate goals whether it's your dream home or a savvy rental investment.
Cindy's specialty is working with first-time homebuyers assisting with recommendations for lenders, home inspectors and various vendors all leading to a smooth transaction. She is married with 3 children and 3 dogs and truly enjoys living in Wake County. Cindy is an avid sports fan, and loves cheering for the NC State Wolfpack!
Ramzi Aziz
315-350-4949
ramzi@pinkpineapplerealty.com
Ramzi Aziz provides the utmost care and customer service to all of his clients.  Whether working with Buyers or Sellers, his dedication and professionalism is shown daily.  His clients are priority number one. Ramzi relocated to the Triangle from Syracuse NY,  He currently calls Apex home and has quickly learned the area and covers Wake, Durham, Orange and Chatham Counties.  He enjoys spending time in the Apex area with his lovely wife Nicole and their 5 wonderful children.
Jeannine provides administrative and transaction management support to Pink Pineapple Realty. Prior to joining Pink Pineapple Realty, Jeannine worked in the Information Technology field providing computer desktop and network support until 2003 when she became a stay at home mom caring for her two homeschooled daughters.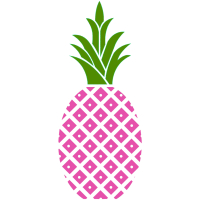 Don't Be Shy. Get In Touch.
If you are interested in our services, send us an inquiry and we will get back to you as soon as we can!